Razorback Stadium Seating Chart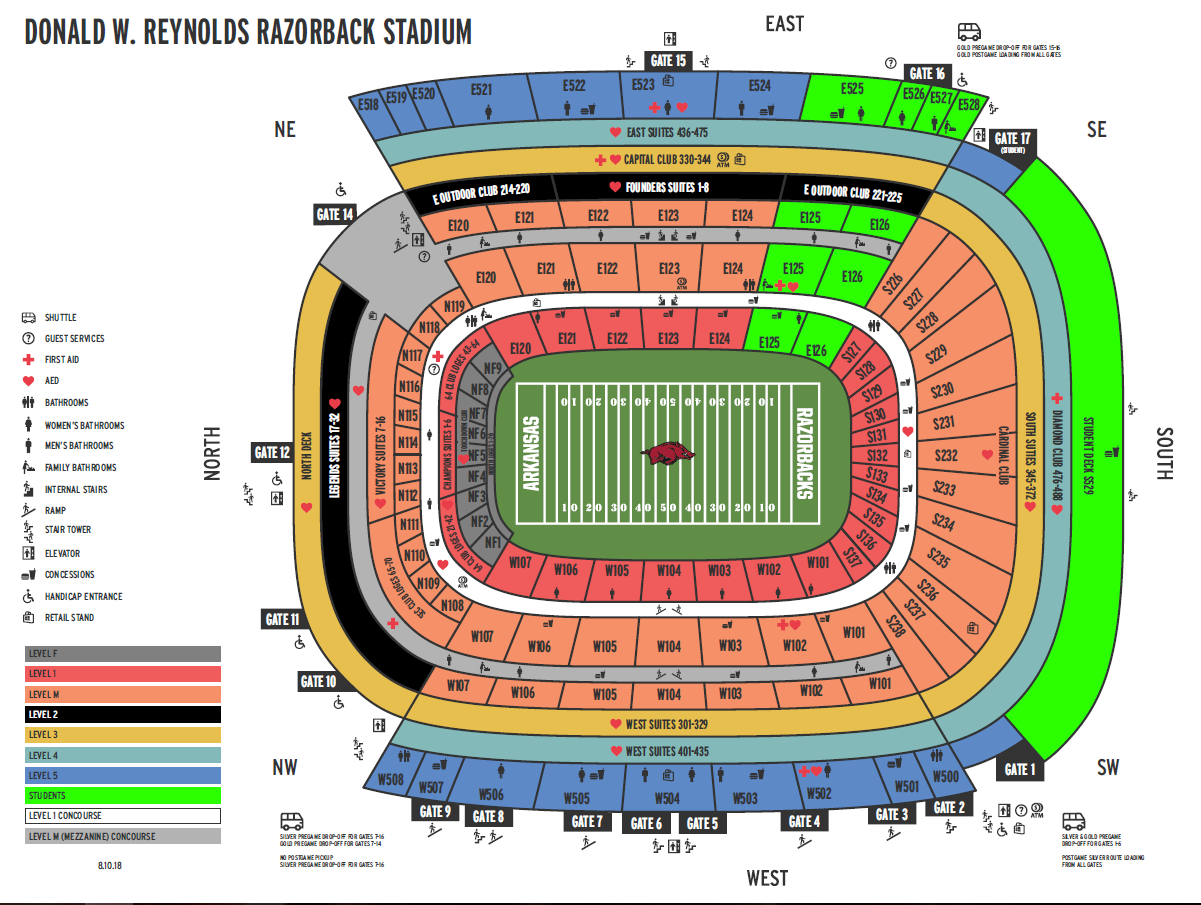 Several renovations have taken place over the years increasing the capacity of the stadium, the most significant of which took place in 2000-2001, with a huge increase of 50,019 seats to the current capacity of 72,000. The temporary bleacher at the top end gives the option of an additional capacity for 4,000 more people, increasing the total capacity to 72,600. Seating is laid out across several levels priced by sightlines, proximity to the action and VIP/Club access.
Accessible Seating
Wheelchair spaces may be found behind sections 121 to 128 on the south side, accessible via Gate 1; in the outdoor and indoor club areas on the south side, also accessible via Gate 1; in front of sections 115, 116, 118 and 119 on the east side, accessible via Gates 15 and 16; and in sections 509 to 519 on the east upper deck, also accessible via Gates 15 and 16. Wheelchair users should contact the venue prior to their visit to ensure their individual needs are med. All restrooms in the Donald W. Reynolds Razorback Stadium are wheelchair accessible.
NOTICE: Seating configurations can vary depending on the type of event. Be sure to check the individual event seating chart when selecting your desired tickets.
Reserve your seat today by purchasing your tickets!
To find out more information on ticket policy and our recommended ticket supplier please view the Razorback Stadium tickets page.
To view all the upcoming events at Donald W. Reynolds Razorback Stadium please visit the Razorback Stadium events schedule page.